From Art McGlaughlin, Former Owner of Dover Vinyards and Restaurant
From the bottom of our hearts we want to take this opportunity to thank Peter for his tenacious representation of and subsequent sale of our business. In the midst of an uncertain economy, Peter put and pulled together the sale of our restaurant that had been in our family for over 40 years. Everyone he brought to us was prequalified. He pursued the right buyer and negotiated on our behalf a fair and equitable deal.

At our very first meeting,we learned that Peter would take the information we gave him and carefully determine a fair market value for our business and property. He helped us to begin with a realistic value and gave us confidence at all times helping us see things objectively.

From the initial marketing and the final inventory, Peter talked us through the entire process with professionalism and efficiency. Peter's vast knowledge was vital in negotiations between both parties. Also, his numerous professional business contacts, ie. bankers and an attorney made this transition one of ease.

Peter took us as inexperienced sellers and guided us through the process – coaching us through many "tours" and explained the details of effective negotiating. We even took our business off the market for a time and Peter was very gracious and told us that when we were ready he would represent us well. And that he did!

Peter calmed our nerves during waiting periods by telling-us more than once that "If it's meant to be, it will be, and that he was taking care of it." We were always confident that Peter was our advocate and had our best interests in mind.

We had always tried to operate our business with integrity and it was quite fitting for us to bring to a close this season of our lives by working with a professional such as Peter Vadas. Thank you.

John and Carol Riching
If you are reading this letter it is because you have met with Mr. Peter Vadas, the broker for M. B. A. Realty, Inc.

Peter met with me on September 3, 2007 to list my business. He was very diligent in asking all of the right questions and gathering the information about the lease and the tax returns. It was obvious that he knew what he was doing and had the experience that I was looking for to get my business sold; besides he came highly recommended.

I trusted him to get the job done and gave him the listing on the day we met. I had some concerns about the lease and the profitability of the business and how that would affect the saleability of the business. He put my mind at ease and told me that as long as I followed his lead he would make sure that I would come out of the deal in one piece. I thought I would have to borrow money to be able to sell it.

I expected that I would have to carry a note for at least 50% of the ultimate selling price. After all, I have been around long enough to know that bars have to carry paper, the seller does the financing.

It turns out that Peter is the President of The Ohio Business Brokers Association. He told me that there are 50 members that he works with and that if he did not find the buyer one of his associates would. I had confidence that this man would get the job done and protect my interests.

We had a deal that was acceptable and closed on the sale by December 1, 2007, just three months after we listed the business for sale.

He did an outstanding job, was very efficient, protected my interests, and in my opinion did it very fast.
LairdyLee

From Jamil Zayed, former owner of John's Deli, March 1, 2010
From Bill Bishilany, Glass Business Owner
From Tracy Corso, former owner of The Pizza Cutter
You and I go back a long ways. Probably more than we want or care to admit. At least I don't like how fast time is moving. Especially now that I am starting to enjoy it more. However, I did want to take a moment to write to you and thank you for our recent successful transaction. The selling of the Ontario Street Café was bittersweet to me. After all, that was the house that built all of my other locations, and still supported me through it all. Placing it in your hands to sell was as always, and absolutely, the best decision. It was a rough ride for a while but you came through with a cool head and demeanor all the way to the very end, to complete the sale perfectly and as an added bonus, getting my complete asking price. When someone says to you that they are going to sell their business on their own, I know how you feel inside. But sometimes you have to just let them go on and in the end take much less than they could have got if you handled it. In my estimation, they will get half of what they could have got. Don't be your own lawyer and don't be your own business broker. And I mean buying or selling. As you know, I have used your services when I wanted a tavern, but knew better than to go head to head with any owner. I called you and let you do what you do, and the negotiations are not only smoother, but I usually pay less and sell for more. That is a win win in any businessman's book. We have had many successful transactions between us and I want you to know that has all been good for me. And if ever anyone has a doubt about your resolve, tell them to call me, as you are truly an honest, forthright, all business type of broker, and your integrity with regard to the transaction is beyond reproach. I will swear to that and in addition, your ethics representing your client is something that should be taught in college somewhere. But you and I know, it isn't that easy; ethics come from a very different place called the soul and that is something else that you possess. And a darn good one. Peter, take care and best of luck to you wherever you go; it has been an honor and a privilege to have worked with you, and hopefully, we can do it all over again sometime.
God Bless,
Richard S. Giamori

From Michael, President of The Print Shop
After being in the grocery business for over sixteen years, my brother and I felt a need to move on. Our accountant highly recommended a business broker by the name of Peter Vadas. He said he had been involved in several transactions with Peter and felt he was very qualified for the job. We met Peter the next day and listed with M.B.A Realty, Peter's brokerage company.

Peter presented the first purchase offer to buy Brennan's Food Centre, at 12503 Madison Avenue, Lakewood, OH 44107 (3) days later. Not bad.

Although we never came to terms with the first buyer, Pete had a secondary offer waiting in the wings. We did come to terms with these buyers and they are now the new owners of Brennan's Food Centre. The turn around time on the completion ofthis transaction was fantastic. Our initial meeting with Pete, to the completion of the sale, transpired in a (2) month period.

The success of this transaction was directly influenced by the professionalism of Mr. Vadas. Representing both buyer and seller in such a complicated transaction is a real art. Pete handled all the details smoothly, efficiently and accurately. The details were many – lottery, liquor license, permits, lease, inventory, management agreement, promissory note. . . it was very comforting to know Peter was in the driver's seat.

I highly recommend Peter Vadas for whatever you need sold, whether it be a business, real estate or both. Please feel free to contact me anytime.
Brian Brennan

Thank you for all the support you gave me during the sale of my Franchise. As a summary, I engaged M. B. A. Realty, Inc. to represent me in the sale of my Franchise on June 9, 2009. On September 18, 2009 you presented me with a Purchase Agreement from a buyer that was acceptable.

There were numerous problems that we ran into in putting the deal together. In every respect, you never lost your composure and were very instrumental in finding the ultimate solutions to the problems that we encountered, to be able to finally close the deal.

At the outset you pointed out to me the requirement for being ethical in all respects, with both the buyer as well as the seller. You were true to your word. I can truly say that you did an excellent job and if I ever needed your services again I would be happy to have you on my side of the deal.
Gregory C. Yasutake
I want to sincerely thank you for serving as my broker in the sale of my business, The Ink Well Printing. When we first met, I was very unsure what the business was worth, or how to go about marketing it. I had a bad experience with one business broker, and to tell you the truth, I was skeptical of what you could do for me.

Once we signed a contract to do business, things happened incredibly fast. Although you warned me that selling a printing business may often take a year or two, within the first several months you had interviewed several prospects. I'll never forget sitting at the table with one of them when you suddenly terminated the interview. I was surprised and somewhat upset, until you explained that he had revealed himself to be a "looker" rather a buyer. Your qualification of potential prospects was exceptional, and after first advertising the business, we were negotiating with the final buyer within three months. You were also able to negotiate a rare commodity in the printing business – a cash sale at my asking price. The fact that I am not dependent on being repaid over time by the buyers has taken a tremendous amount of worry off my shoulders.

Your ability to communicate with everyone involved, from the buyer, landlord, franchisor, and CPA revealed your exceptional ability to read people, and your impeccable honesty and straight¬ forward approach cut through all the problems we encountered in a short period of time. It is apparent that part of your successful career has been genuine hard work; you never took shortcuts and did whatever was necessary to move the process along. Your work ethic is impeccable — you always did what you said you would, on time, and the right way. It has truly been a pleasure working with you, and I learned much from you that I will use in the future.

In short, I highly recommend you to anyone seeking to sell or buy a business. The skill and expertise you brought to my sale were invaluable, and I'm sure others will have a similar experience. Thank you again for all your help and guidance.
From Ann Streza, former owner of Peppi's Pizza
​

we are proud to rely on a network of referrals from

all types of individuals and organizations.

Having owned the second largest Ohio Winery for the past five years, I made the decision to sell because the competition was relentless. Having worked with Peter Vadas, the owner of M. B. A. Realty, in the past, I knew he had the qualifications to get the job done. He advertized in the Wall Street Journal but we ended up selling to the major wine producer in Ohio, Paramount Distillers. He was a consummate negotiator and did an excellent job; I was very pleased. Shortly after that we started the remodeling of the restaurant and it sold shortly after.

Mr. Vadas knows all the ins and outs of doing complex deals. He is a man of integrity and character with strong moral values and ethics.

I highly recommend Peter Vadas for whatever you need sold, whether it is real estate or business.
Art D. McGlaughlin
Gregory Yasutake, former owner of a Huntington Learning Center Franchise
From Tremont Scoops, January 11, 2013
From Benjamin Spiesman, former owner of B & P Enterprises Ltd.
This letter is to recommend Peter Vadas, Broker for MBA Business Brokerage, Inc. to anyone considering selling their business.

My husband Lanny and I built our grocery store over a period of 17 years. When we decided it was time to retire, we did our research and found Peter Vadas on the Ohio Business Brokers Association website. We gave him the listing on April 5, 2011, and closed a deal with buyers from Illinois and Georgia in February, 2012.

Peter suggested we get a third party appraisal of the business, and we did as he suggested. We gave him all of the information he requested so that he could put together a package that he used for selling our business. Peter did an exceptional job in looking out for our best interests, and seems very protective of his clients. Case in point: Three buyers cam from out of town together; one buyer cornered me and was asking me questions rather rudely. As soon as Peter overheard what was going on, he jumped in front of me and told the prospective buyer this meeting was over. "Thank you for coming, but this is not the business that we are going to sell to you." Peter brought multiple buyers, many from out of state, buyers most people don't have access to. Peter seems well connected and seems to have a very good reputation.

I would tell anyone thinking of selling their business, that you need a broker with the experience in dealing with buyers, the expertise to qualify the buyers, and the connections to be able to get financing for closing a deal.

Peter said he was like a movie director. If you do all the things that he suggests, and use him as the conduit that all information flows through, making sure that he is aware of every detail that he needs to pay attention to, you will be successful in selling your business at the highest and best price. Peter told us he would get us the price we wanted for the business; after we received the third party appraisal, he made good on his promise and we received a cash deal.

Peter qualifies the buyers to make sure they have the cash flow to buy the business, so we did not waste time with unqualified buyers. He seems to have formed relationships with many lenders. He seems to know what the lender is looking for.

Without his knowledge we could not have accomplished selling our business and getting a cash deal as quickly as we did. We truly appreciate the effort that he puts into putting a clean deal together.
From Linda Machalicek, former owner of Lynda's Salon and Spa
From Bernard Cosn, President of The Electronic Brain
Michael J. Melvin Jr., former owner of Muldoon's Pizza & Sub Shop
I have been the owner of Danny Boy Tavern for the past 15 years. It has been a very profitable business venture, but it was time to move on. When Peter Vadas called me to tell me that he had some prospects for my business, I thought to myself, who needs a broker, after all I have sold 4 homes; I can do this for myself and save the commission. So I put him off for a good 6 months and found a buyer that made me an offer.
After spending considerable time not getting anywhere with that buyer, I called Mr. Vadas who promptly went to work on July 24, 1997. I can't tell you how happy I am that I made that call. He took charge and put a deal together that was 25o% better than the deal that I had been working on. He did all the work, saved me a lot of time and aggravation, paid attention to all the details that I hadn't thought of and got me a lot more money than I could have gotten by myself. The 10% commission was a bargain in my opinion. The fact is, he does a very professional job, he is dedicated, and he looks out for your best interest.
If you are thinking of selling, this is the person that I highly recommend.
Daniel M. Ross

Being a Convenient Food Mart owner for the past 24 years, I decided it was time to sell one of the businesses. Peter Vadas of M.B.A. Realty was recommended to me by another CFM owner.

Peter was very proficient and within a month he had secured an acceptable offer with the current owners.

Peter was professional in his business dealings. Aside from his professionalism Peter was an easy man to get along with. He has a pleasant personality and is a good negotiator.

I highly recommend Peter Vadas for whatever it is that you are looking to sell or buy.
Convenient Food Mart Owner

I recently listed for sale the Tavern that I owned " Chances R ", with Peter Vadas the Broker for M.B.A.Realty, Inc. Throughout the listing period, Peter Vadas was always available to answer my calls and address my concerns. Within a few weeks, Peter had a qualified buyer come out to look the bar over. A short time later, a written offer was made to me. With the negotiating skills that Peter has, we worked out a deal and closed on October 16, 2007.

I can't say enough about Peter's honesty and integrity with both parties. He is a stickler for the details and fine points of making a clean deal, so that neither the buyer nor the seller has to worry about problems that may pop up later and cause concern for either party.

All paper work that is necessary to close a deal was done on a timely basis because of Peters' control over the details of the deal. Peter even helped the Landlord get the lease prepared so that we could close the deal as per the date set in the contract.

One thing you can count on. If Peter says he will do something, it will be done. If you list your business for sale with him, and listen to the advice he gives you in the process of selling the business, you will agree that when he finishes the sales transaction, you will thank him for the excellent work that he has done.
Anthony C. Butas

AT MBA BUSINESS BROKERAGE, INC , WE TAKE PRIDE IN THE CONSIDERABLE SUCCESS OUR PAST CLIENTS HAVE ENJOYED.
From Michael Fitch, former owner of All American Beverage
From William Young, former owner of an Oriental Restaurant
I wasn't really sure that I wanted to part with my two Maaco Auto Painting franchises, so when I listed with Pete Vadas, I set the prices a little higher. My expectations were that after nine to twelve months I might receive offers of perhaps 85% of our asking prices.

Pete Vadas actually accomplished and exceeded my expectations. He started advertising my businesses right away. He kept perfect t confidentiality, since I didn't want my employees to know. Before four months passed, I had two sales, at prices averaging over 94% of my asking prices.

Just yesterday was the first closing. I walked away with a substantial down payment in my pocket, and a new owner is ready to start achieving his portion of the American Dream, and look forward to a very comfortable income over the next several years.

If you are thinking about selling your closely held business, I enf11usiastically reccommend Pete Vadas and M.B.A. Realty to you. He is professional, courteous, totally honest, and thorough in every detail of these transactions.
Neil G. Jones
President of Asphalt / Blacktop Surface Sealer Co.
With this letter I wish to thank Mr. Peter Vadas for his unbelievable and relentless efforts to successfully sell my automotive business. Without his help I am absolutely sure that I would not only have received less but that it would have taken much longer to sell.

I would also like to extend an offer to any potential sellers or buyers to feel free to call me at any time to confirm that which I have conveyed in this recommendation. I may be reached at (440) 946-2711. If I am unavailable at the time of your call, please feel free to leave a message, and I will return your call at the first opportunity.
Jeff, President and Owner Tune and Lube, Mentor, Ohio
My husband and I have known Mr. Vadas for over 16 years. We were looking for a business to buy. We wanted a clean business that was not going to require working 7 days a week and working at night. We were thinking retail. We met with him and he showed us a couple of different businesses. He showed us the Framer's Gallery in Brecksville in the Brecksville Shopping Center. We liked that business and Mr. Vadas helped us put a deal together with the Seller. We bought that business in 1998 with the intention of staying in the business until I was ready to retire.
On August 26, 2013 we called Mr. Vadas to ask if he could sell The Framer's Gallery for us. After he collected and reviewed the last 3 years Tax Returns we met with him again. He gave us a detailed explanation of the selling price and how he arrived at that figure. We agreed and listed the business for that selling price.
Mr. Vadas spent a lot of money on advertising our business on 10 web sites plus doing mailings. Our business is very unique. Not many businesses sell both art and framing.
Shortly after he had listed the business for sale, Mr. Vadas brought us a highly qualified cash buyer that did not need bank financing. He had looked at a different business with ·Mr. Vadas. Because of his background at American Greetings Peter thought that this might be a good fit. He made a very good offer but it was not quite enough.
It took exactly 12 months from the time the business was listed for him to find another buyer that was able to make an all cash deal without bank financing.
My husband and I find Mr. Vadas to be honest and forthright. Everything that he ever said to us was right on target. If you want his help, listen to him. He will not steer you wrong.

Andy and Kay Szalanczy

From RICHARD S. GIAMORI, The Ontario Street Café
Selling my business was an unexpectedly daunting task. I researched, networked, utilized online services and traditional real estate services, and used whatever reasonable means I found to market my business on my own. Although I was able to qualify several good prospects, I could not "close the deal" with any of them. After two years of frustration,I was fortunate to have someone recommend your company to me.
Within 45 days you were able to present three prospects for me to interview. Within 60 days you were able to present a signed purchase agreement. Although the ensuing three and a half months leading to the closing were filled with twists and turns, you brought the process to a successful conclusion before the end of 2012. www.tremontscoops.com
With your help, I have succeeded in selling my business and the building that houses it, and I am now ready to move on to a new adventure. To be perfectly honest, six months ago I was seriously considering just shutting down the business and selling the building. Now I have the satisfaction of knowing that the business will continue, and I have a financial "stake" to start a new venture.
I have already shared your name with another business owner in our neighborhood who is looking to sell and retire within the next year or so. You were definitely able to get the job done. Thanks again for your support through this process.
Sincerely,
Marianne Ludwig

I signed a listing agreement with M.B. A. Realty, Inc. on February 2, 2006. Peter Vadas was the broker. I was not aware of all of the intricacies of putting a deal together at the time I signed the listing agreement. Mr. Vadas told me that he would make sure that if there was a possibility of a deal he would make it happen. In addition he told me that each detail that needed to be addressed he would point out to me and tell me exactly what todo and how to handle it.

The first thing that he pointed out was that we needed to meet with the Landlord and get a commitment from her for the new lease for a potential buyer. We negotiated the terms of the new lease and got the Landlord to put those terms in writing. Peter brought us a few offers that did not fly. The last offer was as per listing and we were very happy with that one.

Unfortunately the Landlord had a change of heart as to what she was willing to give the new tenant in the terms of the lease.

Thanks to Mr. Vadas's foresight, having had a letter signed by the Landlord as to the terms of the new lease, we were able to deal with situation and ended with a positive outcome.

I highly recommend this broker to anyone that is considering selling their business. He was recommended to me by my accountant. He does what he says and he knows all the details that it takes to put a fair deal together.
Michael Fitch
From Barbara and Lanny Keysor, former grocery store owners: Greenwich Grocery Store March 15,2012
From Brian Brennan, Brennan's Food Centre
Regarding Pete Vadas & M.B.A. Realty – Both my husband and myself have the highest regard for the work Pete has done for us in the selling of our gallery. Pete, from the beginning, has been prompt in all things, honest and to the point, and all around good at his profession. Having been in the Real Estate field and the business world all of my life, I hope I can judge by this time a truly professional person. Pete knows his business and is updated in it. Keeping up with new laws and tax issues. Our business was realistically evaluated by ourselves and Pete, and therefore was sold within three weeks. We were not bothered with clients that were not qualified and Pete followed through to see that the deal closed on time and properly. His advice was reliable and available at all times. We have since referred Pete to two of our friends for his services. Thank you again.
Jim and Karen Dillard

I want to thank you for the outstanding job you did when you sold my restaurant. I could not be happier with the whole experience. Your professional approaches to all aspects of the transaction were outstanding.

I was most impressed by your ability to negotiate both the final selling price, as well as your interaction with the Landlord. He almost killed the deal, which would have occurred if it weren't for your persistence and diplomacy. You genuinely worked hard and it was a learning experience for me. In retrospect I recognize that all the buyers you brought to the restaurant were financially qualified. The bottom line was your ability to determine the fair market value of the restaurant, which resulted in getting the full asking price.

Thanks again Peter! We will be happy to share our story with all our friends. M.B.A. is the best.
Bob Normile
From Frank Amico, former owner of Amico's Restaurant
Former owners of an HVAC Business 1995
From Dan Ross, the First Sale of Danny Boy Tavern, November 3, 1997
This letter is to inform you of our experiences with Mr. Peter Vadas and his company M.B.A. Realty. Our experience with Pete has been truly positive. Pete listed and sold our restaurant business for our asking price and terms. With that in mind, what more could we have asked from any business broker? Not only does Pete get results but also unlike many other business brokers, who we have dealt with in the past, he is a straight shooter with unwavering integrity. With Pete's forthrightness, prospective buyers are not mislead into deals that they and the seller will regret subsequent to the sale.

Pete always communicates promptly, which is important when it comes to attracting prospective buyers. Also, because of Pete's many years dealing with the business world, he has seen just about everything. Therefore, Pete has the expertise and skills to effectively communicate with prospective buyers of all backgrounds and experience levels.

I would hire Pete again if I had to list our business again and would highly recommend him to any seller.
Benjamin Spiesman

From Jim and Karen Dillard, former owners of the Framer's Gallery, February 26, 1998
Just wanted to thank you again for the fantastic job you have done in representing the sale of my company. Your preparation and presentation to me and potential buyers was very professional and appreciated. Again, building something over a 15 year period and going through the stress of selling a big chunk of your life's work was made much easier by your experience, eye for detail and constant communication through all aspects of the transaction.

I was also very excited when not only did you get me the terms and price agreed upon, you avoided me personally carrying any financing for the new owners through your financial connections with banks interested in financing small businesses. In closing, Peter please feel free to refer any future clients to me for a reference on the great job!
From Evelyn Nielson, former owner of The Ink Well Printing, August 23, 2005
From Joseph Kortowich, former owner of Pizza Joe's Deli
I have been the owner of Amico' s Restaurant for the past 37 years. The business has been very good to me and my family. Over the past few years, I have considered selling my business and real estate. I was fortunate to find Peter Vadas who specializes in business brokerage. He listed my business in October 1994 and completed the transaction by December 1994.

I find him to be very professional and honest. If you are thinking about selling your business, I believe Peter and M.B.A. Realty can accomplish getting you a fair and equitable price. He is very thorough in his endeavors.
Frank Amico

From Neil G. Jones, Owner of two Maaco Auto Painting Franchises
Mr. Peter Vadas is an experienced business broker and he had done business with me in the past. His experience in business transactions and his advice has helped me greatly in dealing with the sale of my restaurant business. I consider him honest and fair and certainly would recommend him as a business agent for anyone.
William Young


Peter Vadas , the Broker for M.B.A. Realty, sent me a letter telling me that he could sell my business and followed up with a phone call. I agreed to meet with him, but I was very skeptical based on my previous experience with another broker. I agreed to sell on Nov. 16, 1995. On Jan. 16, 1996, he had an offer and we closed the deal on Feb. 1, 1996.

I know it wasn't easy. He had some difficulty with the buyer' s attorney. But due to his knowledge and integrity, he did a wonderful job. I am going to work with him on buying a similar business closer to home. I have to admit that he was more capable and professional than all the other brokers that I had worked with.
AnnStreza

I hired Peter Vadas the Broker for MBA Business Brokerage, Inc. On January 14, 2013 to sell the real estate formerly known as Danny Boy Tavern at 14527-29 Puritas Ave. Cleveland, Ohio 44135.
The deal closed on July 15, 2013. Peter dealt with numerous buyers. We did accept a Letter of Intent from a buyer's attorney that did not have any knowledge of liquor license laws. He gave his client bad advice. Peter recommended that we move onto a different buyer that we closed the deal with. With the second buyer, I came out $10,000. ahead of the previous offer. All of this was because of the expertise, dedication and negotiating skills that Peter has demonstrated.
I highly recommend using MBA Business Brokerage, Inc. Peter has proved to me that he is honest and is not intimidated by anyone that may want to take advantage of the person that he is representing.
There was one instance that I witnessed Peter dealing with another broker. That broker was trying to convince me to do a deal that would have been detrimental to me. That broker was half Peters age. Peter insisted that we get the buyers financial statement to determine if he was a legitimate buyer.
The other broker got mad and was ready to fight Peter in the parking lot. Peter was very diplomatic. He told the broker that whether they went to the parking lot or stayed at the conference table, there was only going to be a deal if it was done in the right manner. At Peter's suggestion we did not deal with that broker or his client. I am glad that I took Peter's advice.
Take my advice, if you want honest, knowledgeable, experienced representation when you are selling your business and real estate, use MBA Business Brokerage, Inc. You will be getting the best man to do the job. He educates the buyer and seller. That is how you get a good deal for everyone.
Dan Ross

From Kay and Andy Salanczy, former owners of the Framer's Gallery, October 21, 2014sara williams
From John and Carol, former Restaurant owners of The Coffee Cup
I hired MBA Business Brokerage, Inc. on January 2, 2014 to sell my business.
The business was started by my father in 1960. I bought the business from my father in 1986. This was the first time that I had ever sold a business. I knew I needed an experienced broker.
I did research on many brokers. The reason that I decided on MBABB was that the Broker, Peter Vadas, has 34 years of experience as a specialist in selling businesses, had many letters of recommendation, and a very good rating with the Better Business Bureau.
I did choose wisely. Peter Vadas, the company president and founder of MBABB, has an uncanny ability to anticipate every situation that can occur in the sale of any business and have the solution that will address it. That is because of the vast amount of transactions that he has been involved in over the years. This is where experience counts.
We had a buyer agree to buy my corporation stock. The buyer hired an attorney and Mr. Vadas recommended that I have an attorney represent me as well. It is rare when a broker can convince a buyer to buy the corporate stock. Most attorneys advise against that.
Mr. Vadas has been involved in more business transactions than most attorneys. My attorney prepared many of the documents that were used for getting a sale accomplished. Based on Mr. Vadas's experience, he recommended that 50% of what the attorney had prepared should be deleted or revised. The attorney and I took his advice and implemented the changes that Mr. Vadas had recommended.
Every Buyer that he brought to my business was financially sound. The buyer that we sold to was a cash buyer, and did not need bank financing. I ended up with a sale that was more than I originally expected. We closed on the sale one year and three months after I listed the business for sale.
If you are selling your business and want to get the highest and best price, I recommend Peter Vadas, MBA Business Brokerage, Inc., to get the job done.
President, Asphalt / Blacktop Surface Sealer Company

Just a short note to thank you for doing a fine job selling my Salon and Spa. The attention you gave the sale was both professional and efficient; you made the whole process a very easy transition.

Thanks again Pete for making my sale a simple one!
Linda Machalicek

I just wanted to take a moment to thank you for your help in the sale of my computer retail business, The Electronic Brain.

Your professionalism in assessing my needs and qualifying prospects was much appreciated. I also was grateful for the way you followed these prospects up, and then getting them to sign on the dotted line. Your follow-up in arranging for meetings with these prospects was done in a very ethical and professional way.

I would be glad to recommend your services to anyone interested in using you. Once again, thank you.
Bernard​
From Anthony C. Butas, former owner of the Tavern, Chances R
IF THESE COMMENTS MAKE YOU REALIZE YOU HAVE THE POTENTIAL TO DO MORE, PLEASE CONTACT MBA BUSINESS BROKERAGE,



INC TO EXPLORE ALL THE WAYS WE CAN HELP YOU FULLY REALIZE THAT POTENTIAL.
From Jeff, President and Former Owner of the Tune and Lube, Mentor, Ohio
To whom it may concern: It took me fifteen years to build a pizza business to $1,000,000.00 a year gross sales. After 20 years in the same location I decided it was time take my profit on the sale of my business.

I gave Peter Vadas my financial statements and tax returns for the last five years. After his analysis of the financials, we agreed on the selling price and I gave him the listing. Even though I stated to him that I was willing to do owner financing, he stated that he was going to get me a cash deal.

He does an unusually good job in qualifying buyers. I know that he advertised both in the local newspaper as well as the internet. He was very diligent in maintaining confidentiality.

We had numerous offers and in each instance he gave excellent advice when he said that he will get an even better deal. We closed our deal on May I , 2002. Even at the end he was getting other offers from people that he had already introduced the business to.

I highly recommend him. He is trustworthy and he knows what he is doing. If you want to accomplish selling your business I recommend that you take his advice. It will pay off.
Joe Kortowich
In September my partner and I decided that if we could get a fair price and protect our employees and customers, we would consider selling the heating and cooling business we started 21 years ago.

We contacted Mr. Peter Vadas of MBA Realty and from the pricing to the closing five weeks later, the professional help we received was beyond our expectations. We were pleased with both the pricing and confidentiality that we received.

I was equally impressed with the help and advice that he gave to the buyers who were acquiring their first business.

We would not hesitate to recommend Peter Vadas to anyone who is interested in either buying or selling a business.

Peter Vadas, the broker for M. B. A Realty, listed my business for sale in September 1998. After 15 years of being in the glass installation business, I felt it was time to move on. Recognizing that I had a specialty business, I offered terms of 1/3 down and the balance I was willing to finance over 5 years. Peter was a very capable negotiator in my behalf. He said at the outset that he would get me a cash deal. He could have taken the easy road and taken less down and have me carry a note, but he believed in what he was selling. We closed the deal on April 2. 1999 as an all cash deal. In getting to know this man I came to the conclusion that he is a hard worker. but more importantly he is trnstworthy and a man of his word.

I highly recommend him for anyone that is contemplating selling their business.
William Bishilany
From Dan Ross, owner of Danny Boy Tavern, July 23, 2013 (Second Sale by Peter)
From Lairdy Lee, former owner of The Jigsaw Saloon
I tried for several months to sell my pizzeria myself and even though I had a good response from the advertising, I became very frustrated trying to work at the pizzeria and also screen prospective buyers. I finally enlisted the services of Peter Vadas at MBA Realty. He was able to bring in prospects after only advertising for a few weeks. He was able to separate the lookers from the buyers and negotiated an offer for the business after only 3 months.

I was thankful for his help. He walked me through the negotiations, paperwork, and finally the closing and sale.

Sincerely,
Michael Melvin
MBA Realty, Inc. was referred to me by my attorney. I had the business and real estate listed with another company for over $400,000.00. Unfortunately the people that sell houses have no credentials for selling businesses or for that matter commercial property. I had it listed with the other company for a year and we never had a bonafide offer. They would bring unqualified buyers that had no chance of getting a loan. In addition, I recognize today that my price was way out of line. The other company was not qualified to value a business. That was not their expertise.

Peter Vadas the President of MBA Realty, Inc. came to me and started with the analysis of the tax returns. He did not charge me for doing a valuation. I listed the business with him on July 12, 2007 and we closed the deal March 21, 2008. Yes, it did take him 8 months to close the deal with a qualified buyer.

Let me point out that he did bring me some qualified interested parties. He had control over every aspect of the deal. One buyer that was very interested, he told that man to stay away from the business and to stay away from me. Peter said that this man was going to attempt to give a low ball offer. Peter was not going to allow that to happen.

At the time that Peter listed the business with my property, he told me that he was like a Conductor of the Philharmonic. He did everything as he predicted.

You can trust what he says implicitly. I highly recommend him to anyone that wants to sell their business for the fair market value.
Tracy Corso
Call for a Free Consultation - (440) 885-0139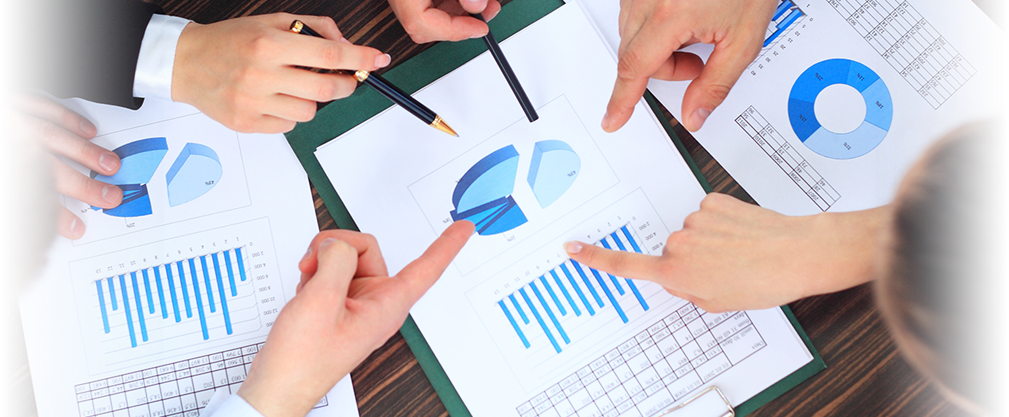 From a Convenient Food Mart Owner
From Bob Normile, Romeo's Pizza, Medina
If you are considering selling your business, I highly recommend using the services of Peter Vadas the President of M. B. A. Realty, Inc. Their name is a misnomer. They specialize in selling businesses.

He is very professional and dedicated to the welfare of his clients. In dealing with him I have found him to be very knowledgeable in being able to structure the sale of your business. He not only helped to negotiate the sale of the business, he also negotiated the lease on my building.

All the buyers that he introduced my business to were financially qualified. I am aware that they all had to fill out personal financial statements before they were given the name of the business. No buyer ever came to the store unless he was accompanied by Peter. After every tour with a prospective buyer, he would give me pointers on how to improve the presentation.

We got a fair price for the business. My business was a Beverage Store and Deli, with Check Cashing. We were averaging $800,000 a month in check cashing.

If you provide Peter with all the documents that he asks for, he will be able to accomplish the same results for you as he did for me. He has integrity and you can depend on what he says. In every instance I found that his interest was to put a fair deal together for both the buyer and seller. If I had another business to sell, I would certainly enlist his services again. He is of the highest character. And I am sure that the buyer of my business feels the same way.
Jamil Zayed